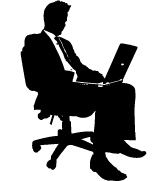 Minowa, Nagano city's IT company. Help you take advantage of more comfortable with IT small businesses and SOHO · self, from PC Repair, Data Recovery, PC Repair Business support, environmental support network, support problems (diagnosis), including support to leverage your computer with confidence. We provide comprehensive support services for our hands.

Will respond to individuals and companies want to expand the business using the Internet. WEB and consulting, selling commercial homepage, displaying top services are available on search engines.
About Shoei System
Website Designing
Shoei System provides interactive, stylish, and affordable website design services. Every company has unique website design requirement. Why us?

1. We create attractive website.
2. We create powerful SEO website.
3. We create high conversion website.
4. We create efficient website.
5. We create highly sense website.
1. Data (HDD) restoration.
2. Cleaning Computer & Repair.
3. PC Assembly & Upgrade.
4. PC Repair Support.
5. Computer Training.
6. Disposal and recycling PC
7. Rental PC
8. Create Website
More on Shoei System Services